HOW TO CHOOSE THE RIGHT MATTRESS FOR YOU
Choosing the right mattress for you can be hard. This article contains guidelines to help you determine how to choose the right mattress for the ultimate sleep experience.
Your mattress should be your sanctuary, providing ultimate comfort and rejuvenating sleep every night. But with so many options on the market, finding the right one can be overwhelming. That's why EA-Simmons is here to help.
Research shows that we spend a third of our lives in bed, so the quality of our sleep directly impacts our health, well-being, and aging process. Its essential to choose the right mattress in getting the restful sleep we need.
In addition to improving sleep quality, sleeps plays a crucial role in boosting our immune system, making it more effective at fighting off infections and illnesses. That's why choosing the right mattress is worth the investment.
At EA-Simmons, we're passionate about raising awareness of the importance of sleep for a healthy lifestyle. In our ultimate mattress guide, we'll teach you how to choose the right mattress for your unique sleeping needs.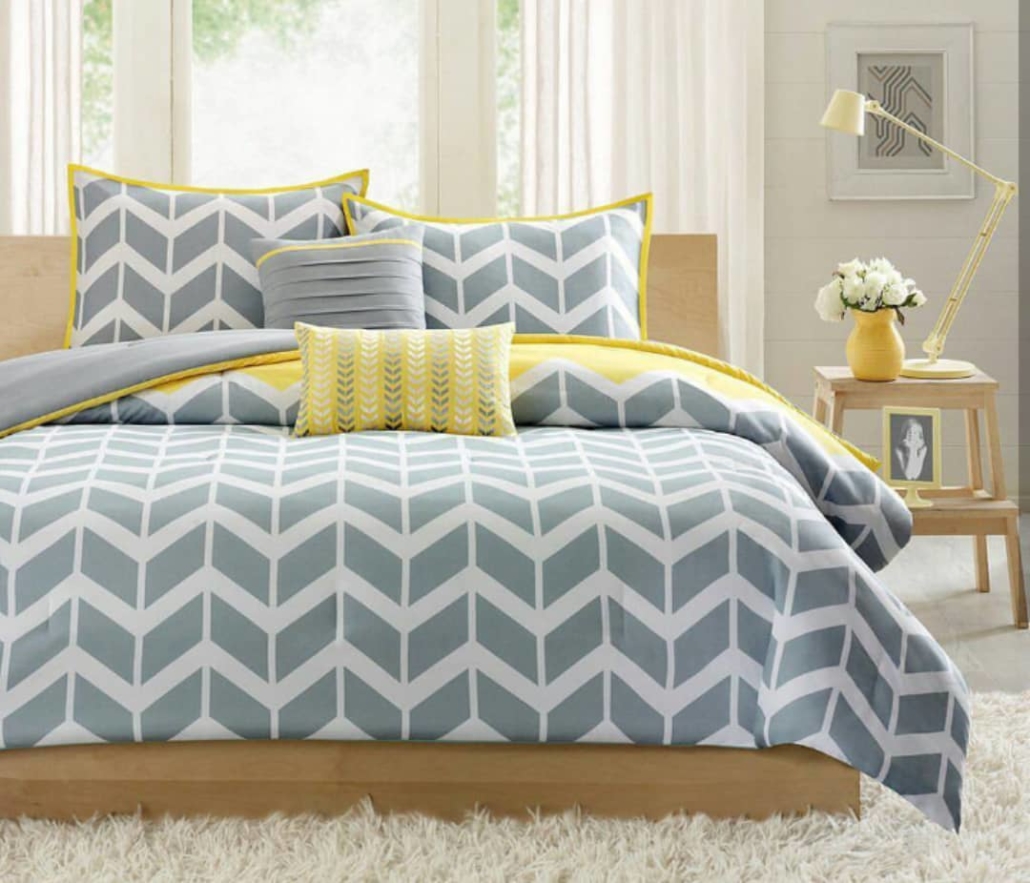 Whether you're on a budget or looking for the latest mattress technology, we've got you covered. Our expert team can help you navigate the factors to consider when shopping for a mattress, from firmness to material to support.
So don't settle for a subpar mattress that leaves you tossing and turning all night. Choose EA-Simmons for the ultimate sleep experience, and wake up feeling refreshed and rejuvenated every morning. You may be asking yourself, "What kind of mattress do I need?" If you live in a small space, it may be best to opt for a twin or full size mattress. Measuring the space you have will help you know the mattress size that fits your bedroom. Here's a quick breakdown of the mattress sizes available;
HOW TO CHOOSE A MATTRESS
A Twin mattress: 38-by 75-inches. (3ft x 6ft) twin mattresses are best for young children, teens, or anyone under six feet tall. A twin mattress is the most affordable.
Full mattress :53-by 75-inches. (4ft x 6ft) A full mattress is suitable for singles or couples looking for compact comfort. Although, those taller than six feet should stay away unless they don't mind the toes hanging off the bed.
Queen mattress: 60-by 80-inches. (5ft x 6ft) A queen bed is one of the best bed sizes for couples who like to cuddle. This standard mattress size is perfect for a master or guest bedroom. Queen mattresses are typically similarly priced to full mattresses, so it's a great investment if you have the extra space.
King size mattress: 76-by 80-inches. (6ft x 6ft) For maximized space and comfort fit for a king, these mattresses are great for couples wanting a little extra space. Or parents with a few nightmare-ridden children that crawl into their bed. A king mattress can make small spaces feel cramped.
Super king: 76-by 84-inches. (6ft x 7ft) A super king-size mattress is best for taller couples, looking for a coastline of space.
Evaluate Mattress Thickness; When choosing a mattress, it's important to consider its thickness. Mattresses typically range from 8 to 14 inches thick, with some more affordable styles being thinner. However, most quality mattresses are at least 10 inches thick to provide adequate cushioning and support. Thicker mattresses require more material, making them more expensive than thinner alternatives. Additionally, it's important to note that most mattresses comprise at least two layers, with higher quality mattresses often having a more intentional design and may have up to ten layers or more, like our EA-Simmons hybrid cloud sensation mattress. If you have a thinner mattress, consider adding a mattress topper for additional cushioning and support. By evaluating the thickness of your mattress and its layers, you can ensure that you're getting a mattress that will provide you with the comfort and support you need for a good night's sleep.
A deep or thick 12-inch mattress is an excellent choice for those looking for a luxurious sleeping experience. The extra thickness allows for more cushioning and support, providing you with a comfortable and restful night's sleep. EA-Simmons offers several options for those looking for a deep mattress, including the Elite hybrid mattress, Deluxe hybrid mattress, and Moonlight hybrid mattress. These mattresses are designed with multiple layers of high-quality materials, including memory foam, latex, and coils, to provide maximum comfort and support. The combination of these layers creates a unique sleep experience that can help you wake up feeling refreshed and rejuvenated. Additionally, these mattresses are made with durable materials that can last for many years, making them a wise investment in your sleep health.
DIFFERENT TYPES OF MATTRESSES
Foam mattresses: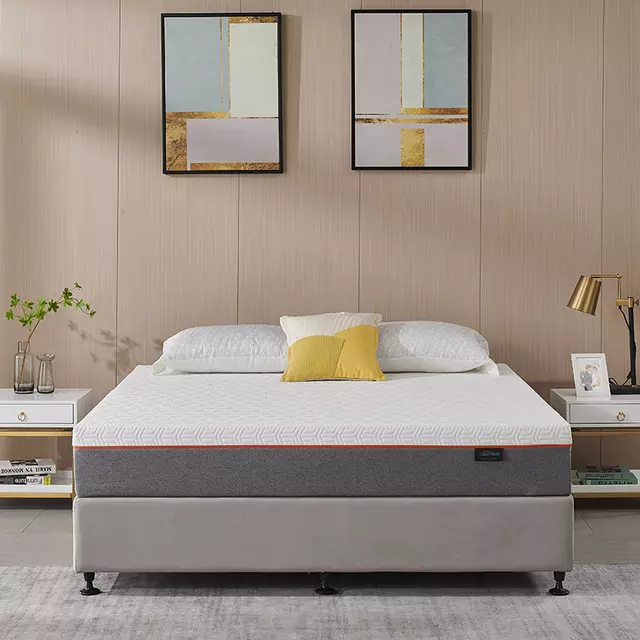 Foam mattresses in Nigeria can vary based on factors such as brand, quality, and location. However, the types of foam used can have a significant impact on the price of a foam mattress.
Memory foam, for example, is known for its supportive properties and is often used in higher-end mattresses. It conforms to the shape of your body, and provides excellent pressure relief. Making it an ideal choice for people with joint pain or other health issues. This type of foam is generally more expensive than other types of foam due to its superior quality.
On the other hand, poly foam is a less expensive foam that is commonly found in sofa cushions and other furniture. While it can be used in mattresses, it is not as supportive as memory foam and may not last as long. Therefore, mattresses made with poly foam are generally less expensive than those made with memory foam.
It's important to keep in mind that cheaper foam mattresses may not last as long or provide the same level of comfort and support as more expensive ones. While it may be tempting to opt for a cheaper option, investing in a high-quality foam mattress can ultimately save you money in the long run as it will last longer and provide better sleep quality.

Hybrid Mattresses; A hybrid mattress combines several layers of memory foam, latex, or cool gel convoluted foam with an inner metal coil system. These mattresses provide pressure relief from the foam and support from the coil system, which promotes proper spinal alignment. Hybrid mattresses are typically constructed with high-quality materials and come in either all-foam or hybrid form. They generally cost between #495,000 to #590,000 and can offer greater longevity and durability compared to budget foam mattresses. Additionally, natural and organic materials are more readily available in this price range, and these mattresses are often suitable for all sleeping positions. Examples of hybrid mattresses include the Elite hybrid mattress, Deluxe hybrid mattress, and Moonlight hybrid mattress.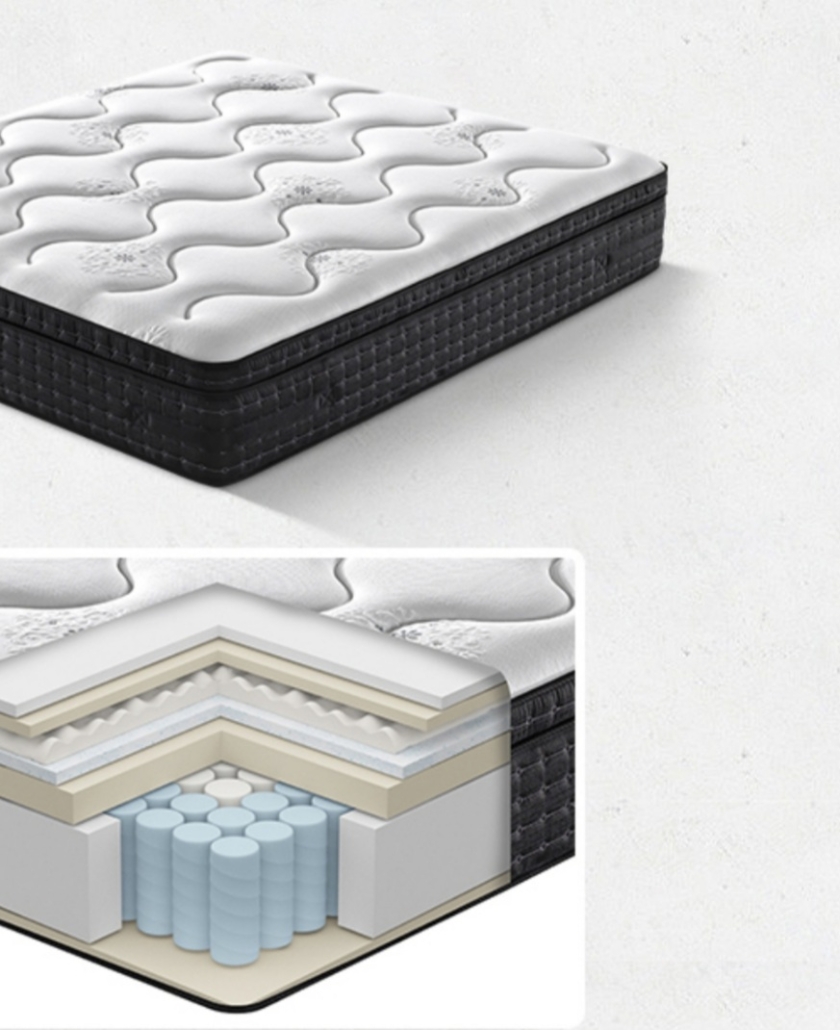 Latex mattresses consist of a combination of latex foam and sometimes springs, and they are typically more expensive, costing between #650,000 to #750,000. These mattresses are often hybrids, made with latex and other premium materials, and they are a worthwhile investment if you can afford them. Latex mattresses are known for their bounce and resilience, and they can be made either synthetically or naturally. All-natural latex mattresses are popular with eco-conscious shoppers due to their sustainable materials, hypoallergenic properties, and temperature regulation, making them ideal for hot sleepers and allergy sufferers. Prices for latex mattresses can vary, especially for larger sizes and heights. The Moonlight Hybrid Cloud Sensation Mattress is an example of a natural latex mattress.
At EA-Simmons, you can find mattresses to fit your budget and sleeping needs. We offer affordable mattresses with excellent support for as low as #395,000, as well as luxurious mattresses for less than #550,000. Our selection includes foam and hybrid mattresses, so you can choose what works best for you and your family. Compare materials and prices to find the ideal mattress for your needs.

Finding the Right Mattress: A Guide to Sleep Quality
We all know the feeling of tossing and turning all night long without getting a wink of sleep. AS such, it's important to choose the right mattress that can provide adequate support for different sleeping patterns and positions.
One key factor to consider when choosing a mattress is firmness level. While there is a common misconception that firmness affects support, in reality, firmness is subjective and does not equate to support. Firmness is determined by how far a sleeper sinks into their mattress, while support is measured by how well the mattress maintains a sleeper's alignment.
Soft mattresses provide more pressure relief, while medium-firm mattresses offer a balance of pressure relief and spinal support. For those who require more spinal support, a firm mattress is the best option.
If you're looking for a high-quality mattress, consider EA-Simmons. Our collection of dreamy mattresses comes in all shapes and sizes, each designed to provide maximum comfort and support. The Moonlight Hybrid is a great choice for those who want a supportive mattress that helps alleviate aches and pains. If you prefer a luxuriously soft and cozy night's sleep, the Deluxe Hybrid is the way to go. And if you want the perfect balance of support, comfort, and cooling features, the Elite Hybrid is the fan-favorite.
Of course, it's important to consider the price of the mattress before making a purchase. But regardless of your choice, EA-Simmons is sure to please. So if you want the best night's sleep possible, choose the right mattress for your needs and get ready for a restful and rejuvenating night's sleep.

Questions to ask when buying a mattress?
1. What's Your Mattress Budget? …
2. Do you want Natural Fibre or Foam, or hybrid Mattress? …
3. Do You Want a Soft, Medium, or Firm Mattress? …
4. Are You Sleeping Alone or with A Partner? 
5. What do you like about your current mattress? 
6. What don't you like about your current mattress 
7. What Size Mattress Do You Want? …
8. What Bed Base is it Going On? Is it Platform bed or a Frame?
9. What's Your Weight 
10. What's Is Your Height? 
11. What's your Sleeping Position? 
Looking for a mattress that meets your unique sleeping needs? Look no further than our small, friendly team. We're here to help you choose the perfect mattress tailored specifically to your needs.
As mattress experts, we can answer any questions you may have and provide honest advice and support throughout the buying process. Whether you need a firm mattress for better spinal support or a softer mattress for more pressure relief, we've got you covered.
To get started, simply enter your name and email and ask us anything. You can also call our team at 0818 690 3836 for personalized advice. We're dedicated to helping you get the best night's sleep possible, so don't hesitate to reach out today!
Sources
Good Housekeeping. Your Ultimate Guide to Mattress Sizes and Bed Dimensions.
https://www.goodhousekeeping.com/home-products/a34058112/bed-mattress-size-chart/
https://easimmons.com/wp-content/uploads/2020/02/LOGO.png
0
0
elizabeth Adeyemi
https://easimmons.com/wp-content/uploads/2020/02/LOGO.png
elizabeth Adeyemi
2023-05-18 11:09:52
2023-05-18 11:09:55
WHERE TO BUY HYBRID IMPORTED MEMORY FOAM AND LATEX FOAM MATTRESS IN LAGOS NIGERIA; CHOOSING THE RIGHT MATTRESS FOR YOU.