DeLuxe White Bedsheet Set
SCL846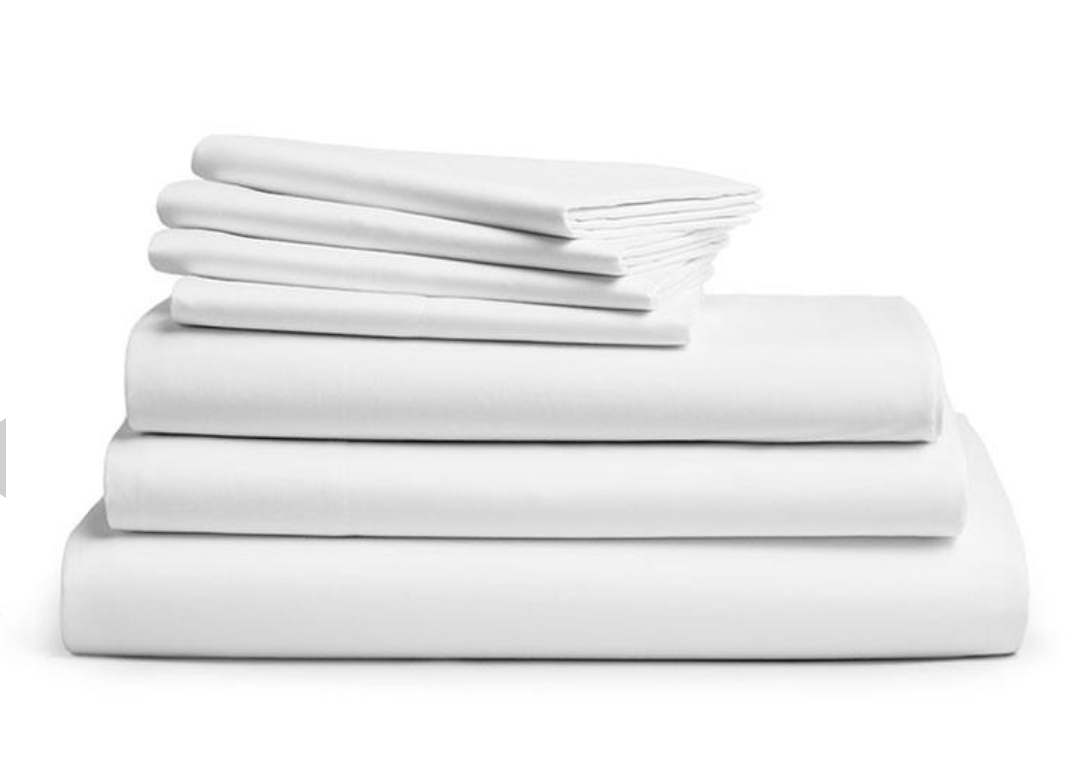 SET INCLUDES: 1 FLAT SHEET,
1 FITTED SHEET, 4 PILLOWCASES, 1 DUVET COVER.
DELUXE SHEET SET SAVES YOU 10% VERSUS BUYING EACH PRODUCT SEPARATELY AND GIVES YOU EVERYTHING YOU'LL NEED TO MAKE YOU LOOK FORWARD TO BEDTIME EVERYDAY
Made from 100% long-staple cotton, super-fine texture, the EA-Simmons classic sheet set features an exquisite crispness that feels fresh,soft and clean against the skin, breathable with a cool and smooth finish and a perfect balance of warmth and comfort for the ultimate nights rest.
The EA-Simmons classic bedsheet set is everything you need for your home. Designed with traditional hotel fabrication and enhanced detailing, this bedding set effortlessly brings style and comfort together. Opt for this refined bedding set for a sophisticated top-of-the bed look.
YOUR BEST NIGHT'S ARE AHEAD OF YOU.
This product come in white and all colors, which makes it simple to match the bedding to your current tastes.
THE SIMMONS CLASSIC SHEET SET
Includes: Flat Sheet, Fitted Sheet, Duvet Cover, 4 Pillowcases
Bedding available in Double,Queen,King,SuperKing and in all Bed Sizes.
Material:
100% Cotton
Cleaning and Care
:
Machine wash. Do not bleach. Tumble dry low and remove promptly.
Bedding available in all bed sizes
1 fitted sheet, 1 flat sheet, 4 pillowcases, 1 duvet cover
4 by 6 (-3000) 6 by 6 / 6 by 7 (0) 6 by 9 (5000) 7 by 7 & 7 by 6 (5000) 11 by 11 (15000)