Verona Sheet Set
00235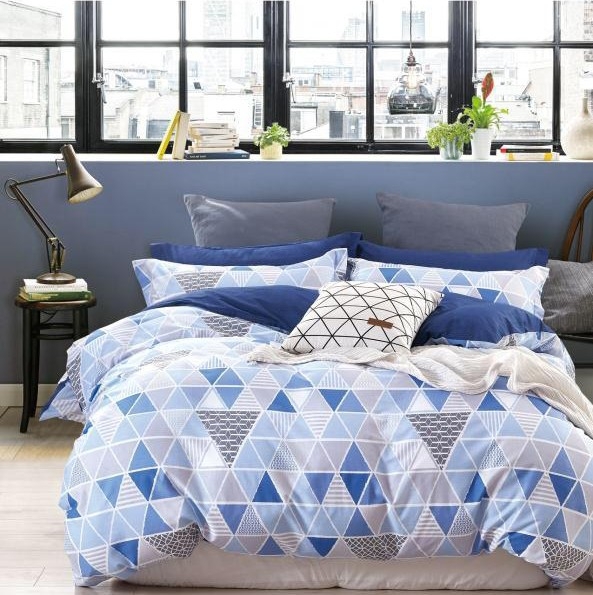 Welcome!
Thanks for signing up for the new beddings every month subscription offer!
Change the sheets campaign is not a fashion subscription, it is an initiative that was created to protect your health and that of your family from communicable home disease and sickness which are all caused by lack of not changing and dry cleaning our bed sheet as often as we should.
WAYS YOUR LACK OF NOT CHANGING YOUR BEDSHEETS COULD HARM YOUR HEALTH
Breakouts- (think dry skin, early signs of aging, skin irritation, acne, inflammation, whiteheads, pimples, and infections) and our sheets is a germy wasteland housing them.
Fungal & bacteria infections- All those night sweats don't just evaporate, you know — in fact, sweat is just one reason beds can be prime places for fungi to grow. Even worse, "several icky infections or rashes can be transferred through not changing and washing the sheets, such as Tinea Cruris (a fungal infection that affects the skin on the genitals, inner thighs, and buttocks — AKA jock itch), Tinea Versicolor (a fungal infection that causes small, discolored patches of skin), or the tough-to-treat 'super bug'
Dust mite- The pesky mites — which are part of the spider family and feed on flakes of skin that you can shed in your sleep — accumulate in any location that isn't regularly cleaned. In fact, they are in your bed each night, and they'll leave their mark, in the form of welts on your neck, face, arms, and upper body, or problematic and tough-to-cure breathing issues. The longer you wait between changing your sheets, the harder it is to truly get rid of mites.
Allergies- Unsurprisingly, bacteria and dust mites can cause or worsen allergies, targeting a weakened immune system."The three main things you want to avoid on your bedding are dust mites, mold, and mildew, since they activate allergies or worsen existing ones,"
Asthma: like eczema, asthma can be triggered by allergies to dust mites and pet dander. Not changing your bedsheet as well as dirty sheet could cause difficulty breathing throughout the day, as well as trouble sleeping due to labored breathing and coughing. Who knew not changing the sheets could cause so many problems?
Even if you cant see grime, germs or stains, the short answer is this: Yes, they are there. All those dead skin cells, oils, germs, drools, and bodily fluids and heat collects on your sheets and pillowcases, and bacteria multiplies fast. Besides making for a less- than-appealing sleep spot, not changing your bed sheets can affect your everyday health.
Yes, changing your bedding might seem like a major expenses, but it is an investment for your health, and the benefits are worth it. Cold & catarrah, flu, acne, skin cancer and irritation, eczema will have you spending huge sum of money in anxiety on medications and hospital fees for a cure, and in which the best cure and prevention that you should have subscribed to at first is by "Changing The Sheets" and your health is protected and restored, and you in turn get to sleep better and enjoy a sound health. If nothing else, you'll get to treat yourself by crawling into a fresh, crispy clean, new spotless sheets at the end of the day.
We encourage you to change the sheets today because your health, your body and your family and loved ones deserves it.
Protect your loved ones from all these home communicable diseases by changing the sheets. Prevention Starting from 28000/month
HOW IT WORKS
Every month, we send you a link,
(https://easimmons.com/shop/)
where you can make selection for the bedding of your choice as well as a payment link where you can make and setup recurring subscription payment to us.
you can set up a subscription payment by issuing a standing order to your bank, and you can also set it up yourself on your mobile banking platform, you can make subscription payment via direct bank transfer in to our company account:
Account name: EA-Simmons
Account number: 0091297375 and also via our payment link that will be sent to you.
payments can be made for subscription for 3 months, 1 month, 6 months, 2 months, 1 year basis, you can also purchase this subscription package as a gift 🎁 to someone, and we can also customize the bedding for you if you are gifting it out and we can include your handwritten thank you/ appreciation notes to your recipient of the gift.
Upon confirmation of your monthly bedding subscription, we'll send you an email notification detailing your bedding delivery schedule for the month, you get 2 sets of bedsheet + 8 pillowcases delivered to you monthly and a surprise package/ goodies alongside the delivery.
We want you to sleep better, feel better and live better. You spend 1/3 of your life in bed, it's time You make it count!
Change the sheets, enjoy sound health,
Your best night's are ahead of you!